Paul J. Katrich
Positively Unique and Rather Extraordinary
Luster Pottery
(for Unique and Extraordinary People)
Member, American Art Pottery Association
American Bungalow Magazine
Atomic Ranch Magazine
Art & Antiques Magazine and Collector's Sourcebook

The Everson Museum of Art: International Ceramic Collection
Barbara Gerr (and Arnie Small) Antiques

Ginfor's Odditiques - American & West German Pottery, and More
Just Art Pottery - American Art Pottery

Motawi Tileworks, in Ann Arbor, Michigan
Old-House Interiors Magazine
Patti's Past Perfect Pottery - American Art Pottery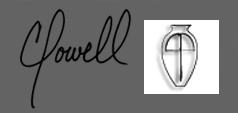 Chris Powell Pottery - Studio Potter with unique glazes, designs and forms


Our Website is Highly Recommended
by Schoolzone, Britains' Premier Educational Site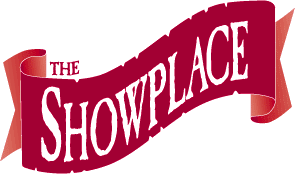 The Showplace - Art and Antiques Center, in Manhattan

Stella Shows in Manhattan: Antiques - Art - Collectibles - More

Stickley Museum at Craftsman Farms - Arts & Crafts Movement
Internet Archive and History
We have kept this Internet archive since
the earliest existence of the vessels.
Believing Katrich Pottery to have permanent
value and historical resonance, we have
expended substantial resources, both material
and intellectual, to maintain this record.
In so much as possible, it is absolutely complete.

This documentation virtually assures the
authenticity and integrity of all Katrich vessels,
however far they may travel. Our collectors will
always enjoy total access to the true story of
their cherished pottery.

To our knowledge, no other studio pottery,
vintage or modern, can claim so sober and
comprehensive an account of unique work.
In the realm of ceramics, nothing comparable
has been attempted or so long preserved.

We welcome visitation from collectors, students,
scholars and pottery enthusiasts of every stripe.
Katrich Studios, Inc., is the ultimate authority
for the works of Paul J. Katrich.
We hope that you enjoy our efforts.





Design and Lecture Services

Paul J. Katrich is a modern traditionalist.
He is also a degreed Art Historian
and frequent guest lecturer in the
fine and decorative arts.

An accomplished sculptor and artist in many media,
he offers a variety of professional design services.
Mr. Katrich serves as Secretary on the Board of the
American Art Pottery Association.

"I am always delighted to speak to
you regarding your needs and interests.
I am pleased to discuss gallery and museum shows,
charitable events, commissions, lectures or
special purchases. You may expect a prompt
and polite response." - Paul J. Katrich

Your questions and comments
are gratefully received,
by sending e-mail to
Luster@Katrich.com
or by phoning
248-738-7720.


To see a larger photograph,
please click on an image.





Fine Art Pottery

The contemporary pottery of Paul J. Katrich
consists of fine, hand-thrown ceramic vessels,
fired with rare colors and treatments,
including in-glaze iridescent lusters.

Each piece is utterly unique
in design and execution:
no repetition is possible.

Flawed or inferior examples are
destroyed: no second-quality Katrich
pottery is ever permitted to enter
the marketplace.





The Pottery Marks
of Paul J. Katrich

From 1997-2005
his Registered Trademark
(a Grecian Sphinx)
was glazed and fired
onto the bottom
of the vessels.




Beginning in 2006
his "KATRICH" name was included
below his Registered Trademark
(a Grecian Sphinx), and then
glazed and fired together
onto the bottom of the vessels.







The Katrich Mark
A Personal Description by the Artist


"A Grecian Sphinx appears on all authentic ceramic works of Paul J. Katrich. The Sphinx is a symbol shrouded in myth and antiquity; revered in many cultures.

"I adopted this signature to demonstrate respect for the artists of the ancient East, whose pottery is a constant source of wonder. For me, the Sphinx is a guardian of arcane knowledge and many mysteries.

"By tradition, the vessel held in her paws denotes life and special insight.

"She has faithfully served Katrich Studios, as a companion and good-luck token, for many years. May she do as much for the possessor."

Paul J. Katrich

If an Image is Missing

If any images or graphics do not appear,
click in the frame with the right mouse button
(or hold down your Mac's mouse button)
and choose the option "Show picture".
A momentary problem with the Internet
may have occurred.

Largest Images
To see the largest images at Katrich Studios,
please click on a photograph or graphic.

Most images will open in a new window.
But, some web browsers will shink our large images,
to fit in the new window.

If the image is too small,
you can see the largest image possible in Windows:
1. Point your mouse at the image in the new window.
2. Click your right mouse button.
3. A menu will appear.
4. Left click on "Save Image" to download a file.
5. Then in your computer, double-click the image file.

This method works for most Internet images and graphics.

A free image viewer is IrfanView for Windows.
IrfanView opens most images and graphics.
It can also "capture" a picture of your Desktop screen,
when you can not save an image, for whatever reason.
Google "IrfanView" for the latest version.


Our web site is highly recommended by Schoolzone,
Britains' premier educational site.

Free Computer Access for People who are Blind or Cognitively Impaired

If you know someone who is blind or cognitively impaired, our photographer, George Lees, who also was a Special Education Teacher, has written a guide on adapting Windows computers with free software.


Please download and share this document.

All text and pictures at this website are copyright protected.

The descriptions, designs, photography and videography of the art, pottery and history of Paul J. Katrich are copyright © 1995-2015 Katrich Studios, Inc., and all rights are reserved. Individuals and entities may not reproduce, use, copy, plagiarize or otherwise borrow anything without the express written permission of Katrich Studios, Inc. Violators will be prosecuted to the full extent of U.S. and international copyright law. The only exception is for limited, traditional "Fair Use," where attribution to Paul J. Katrich must be indicated.

Additional text and pictures with links about places, events and websites are owned by their respective copyright holders. Katrich Studios, Inc., provides these links as a courtesy, and is not responsible for use of these links or the content on other websites.


Your privacy: if you send us e-mail and paper addresses, they are only used to send tickets and information about Katrich Studios. We will not sell or give your addresses to others.


The Trademark of Paul J. Katrich, shown on these pages and elsewhere, is registered in the US Patent and Trademark Office, and all rights are reserved.

---